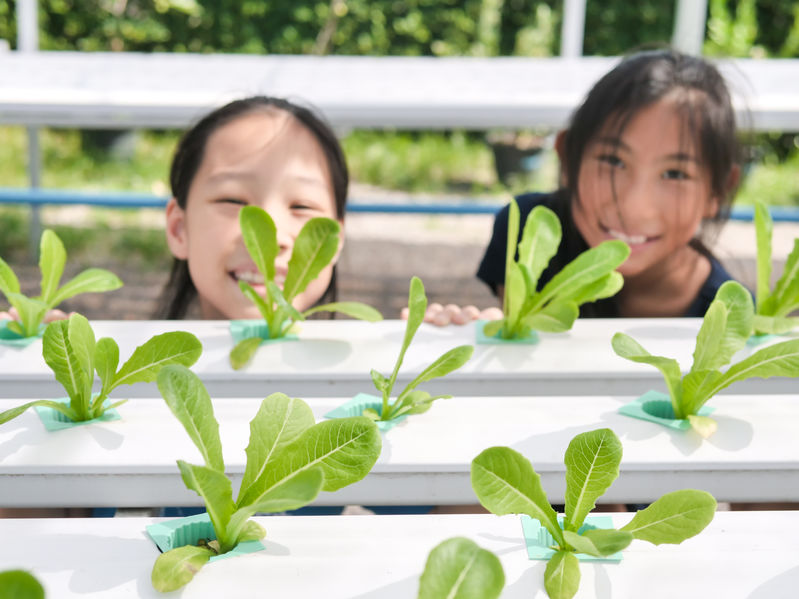 With our society ever changing, it is important to understand how you can better prepare yourself for sustainment. Here at Mandala World Academy, we have cutting edge hydroponic technology that is able to be utilized to grow sustainable food sources for you as well as your livestock.  Enrolling in our agriculture program, you will learn to grow sustainable sources of food for you and fodder for your livestock.  Mandala World Academy campus expansion has planned for indoor and outdoor growing of food sources, as well as an open truck farm for you and your family to utilize for farm to table food.
Sustainability and the future
Our society is ever evolving and needs are continuously growing. In the wake of this continuous evolution Mandala World Academy aims to prepare young minds for the challenges and opportunities of the future. As our populations continue in exponential growth, sustainable food sources are becoming more popular in development. One such avenue is cutting-edge hydroponic technology to support growing sustainability for an entire community. Students deciding to enroll in the agriculture program gain access to resources and knowledge regarding indoor and outdoor development of sustainable food sources using this technology.
Why Hydroponics?
Hydroponics has the opportunity to alleviate some challenges of the supply chain of the food production system. Sustainable farming is becoming increasingly popular because due to its efficiency and potential ability to counteract problems of food loss during external environmental catastrophes or natural disasters. Food grown using this cutting-edge technology is highly nutritious without requirements of vast amounts of agricultural land. This technology also offers the possibility of producing flowers, fruit, vegetables, and other crops without vast landmass and perhaps outside of the normal growing seasons for respective vegetables, fruits and other crops.
What Our Courses Offer
The Agriculture Academy course offerings are planned to include hydroponic indoor farming courses to assist students in understanding each aspect of a successful hydroponic system. We will address various topics covering chemistry, plant health and nutrition, plant morphology, and the design of the system. Some of these important topics include:
Plant growth
Basic concepts of chemistry, nutrition, and nutrients
System design including lighting and media
Crop production
Plant health
Plant morphology
Challenges and opportunities in our existing food system
Completing these courses will give the student an understanding of hydroponics, and the importance of sustainability. It will lay the groundwork for further understanding the utility of this technology in the immediate future.
Contact Us Today!
If you are interested in learning more about our Agriculture Academy, get in touch with our staff to know how this program can better prepare you for the future.